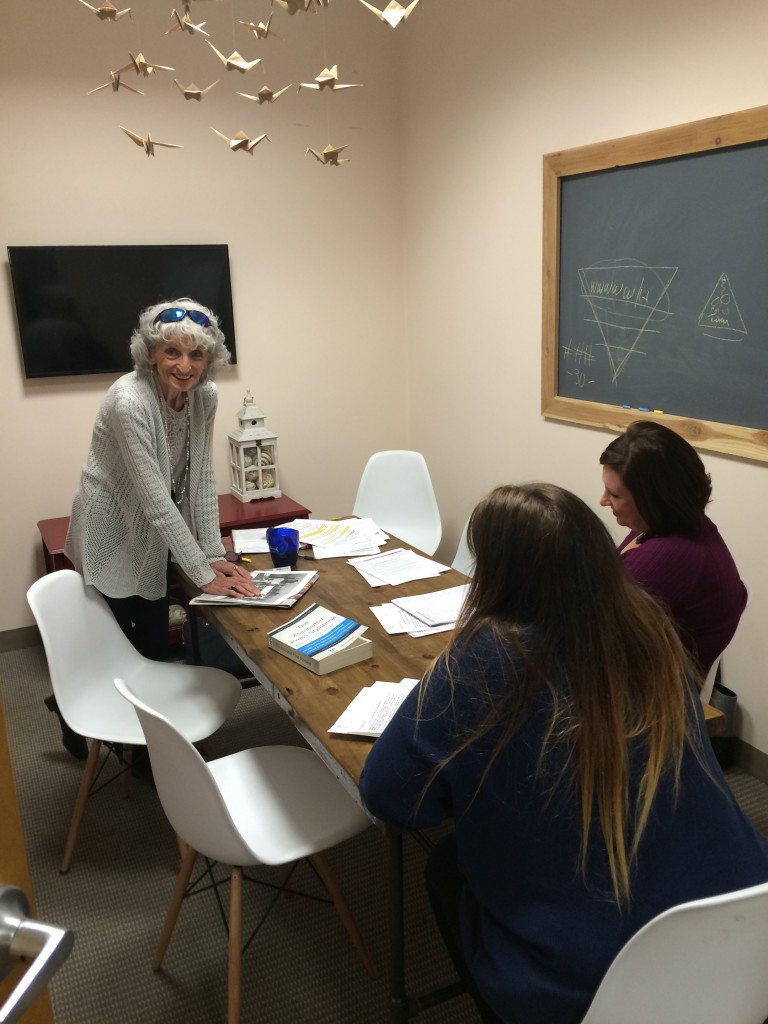 It was our pleasure to welcome back our former Director of Public Relations, Carol Suddath, to the office to conduct a class on media relations and publicity.
Carol joined our agency in 1996 with an extensive background in public relations, journalism, advertising, and corporate communications, having worked as vice president of advertising and public relations with AT&T Capital Corporation, as well as a communications consultant for local and regional clients including financial services organizations, non-profits, trade associations, and broadcast and print media outlets.
For twelve years, Carol was also a member of the adjunct faculty at Mount Ida College in Newton, MA, where she taught early-morning and evening classes in public relations, business writing and mixed-media marketing.
According to Carol, the big difference between yesterday's class and her time at Mount Ida? No one here was wearing pajama bottoms.
It was great to have Carol, and our clients, in for a visit.