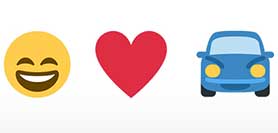 I first got wind of Chevrolet's new Emoji-based campaign when a Facebook friend who works for the company shared the press release written entirely in the "small emotionally expressive digital images and icons."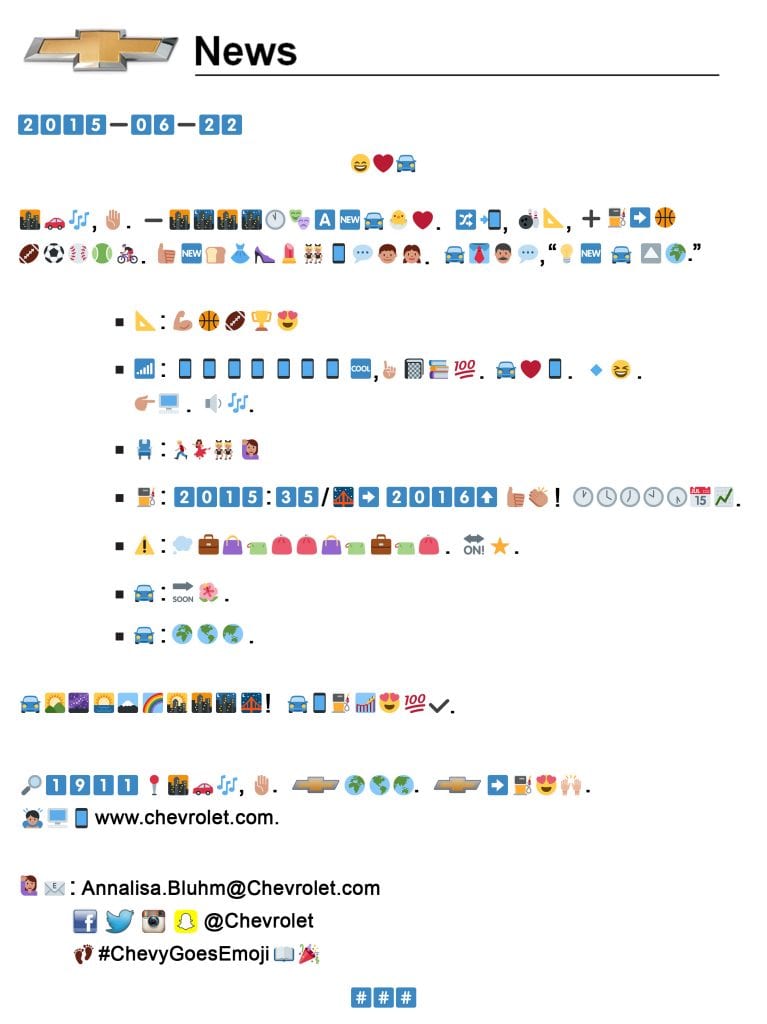 My first reaction went something along the lines of "nonononononononononono."
My second reaction was a little more intelligible:

Since the official announcement, Chevrolet has followed up with a translation of the emoji-filled press release, as well as a very clever series of spots featuring comedian Norm McDonald attending "Emoji Academy."
The idea, clearly, is to appeal to a younger demographic by speaking in "their" language. Digging deeper into the messaging, I love that Chevrolet is not only getting people talking, but is also breaking down the traditional communication silos with a campaign that easily PR, social and advertising channels.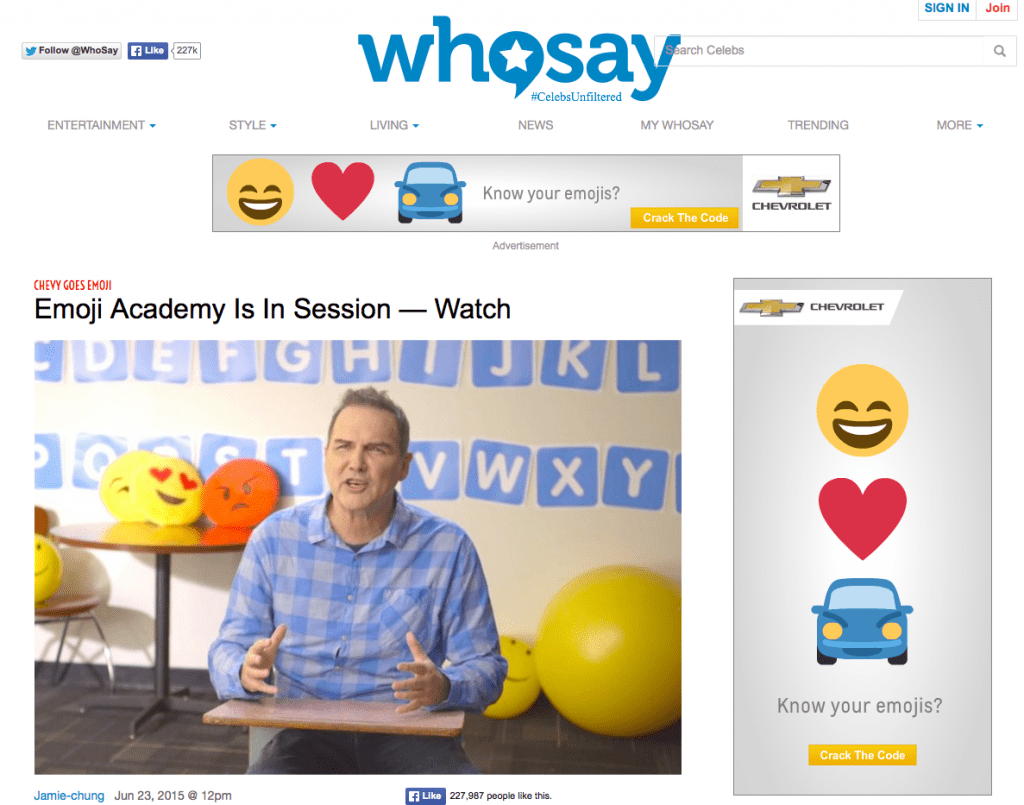 Do I think the world is ready for a press release that doesn't use words? Absolutely not. But with Bill Nye the Science Guy using emojis to explain climate change, and the graphics being used as passwords, clearly the emoji is here to stay, to which I say. . .👌`
(Emoji challenged? Here's a site with definitions to get you up to speed).