Day-to-day, we spend a lot of time updating and maintaining popular social media channels – blogs, Facebook, Twitter, LinkedIn, Pinterest – on behalf of our clients. For many, we are the primary author of these channels, working behind the scenes to speak as, and for, the financial institution.
And, for the most part I think we, and many other agencies, do a very good job (may I even say excellent?) in our role – ensuring that we are developing consistent, authentic communications that reflect the voice of the client, and support strategic objectives.
But there is one channel banks and credit unions may find is best handled internally, or in collaboration with their agency . . . Instagram. For those unfamiliar, Instagram is a popular photo sharing site which boasts 400 million active users posting an average of 80 million photos per day. (Statistics as of May 10, 2016 according to Instagram).
Financial services companies such as American Express® and Bank of America® fill their Instagram feeds with highly stylized images, while others such as Visa® and NCB Jamaica rely heavily on designed graphics rather than photography. Both strategies are popular among financial institutions and other brands, and can be easily outsourced.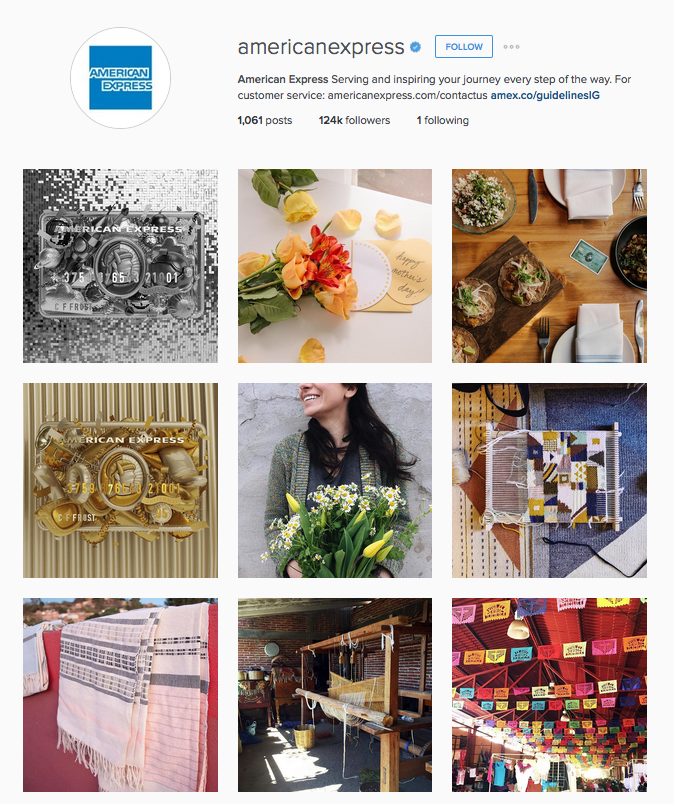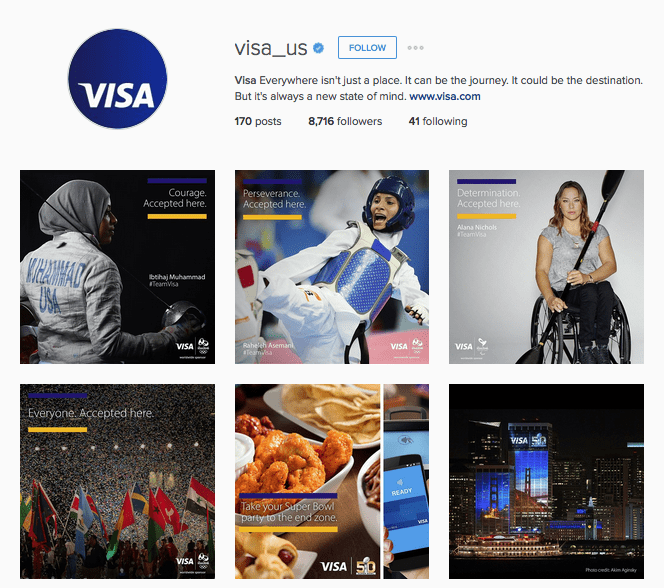 But another strategy is to use the channel to connect to the community by sharing and tagging photos at local events, or to give followers a behind-the-scenes look at the organization (as when we let employees takeover). In cases like these it is my opinion that outsourcing is not the best course of action, because it depends on local people, with local knowledge, sharing items and events that will be of interest to their community.
Below is a great example of an account that appears to be locally run from Union Bank in Virginia (and if it's not, than kudos to the agency!).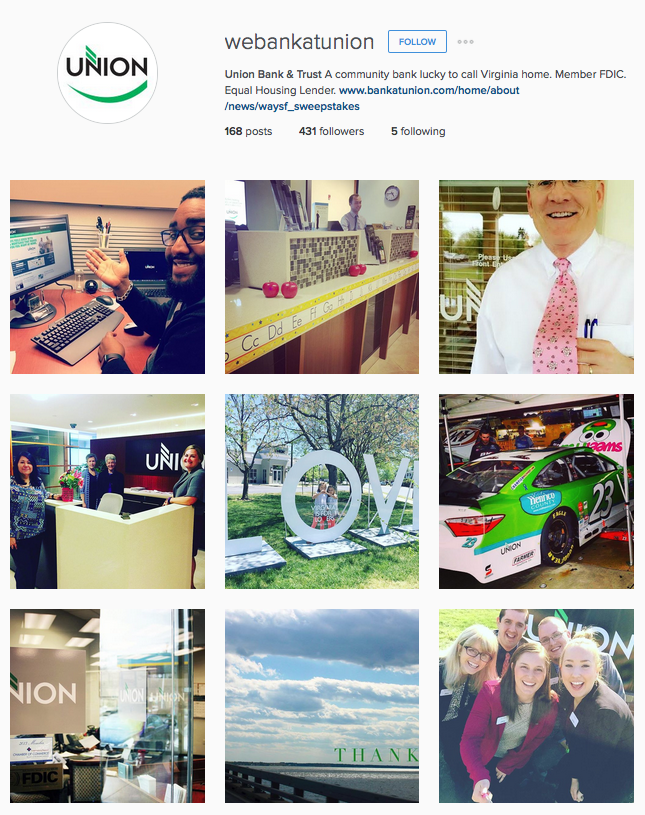 So can you outsource Instagram? It depends on your social media goals and strategy – those looking to follow a strategy similar to American Express, Visa and many other financial institutions on Instagram can absolutely outsource. Those utilizing the channel to amplify messaging about local people involved in local activities, may need to take a DIY approach with support of their social media partner.
And yes, you can do a little of both – blending the best of both strategies, outsourcing as needed.
Is your organization on Instagram? Share your link so we can follow along! You can find us @SundinInc.