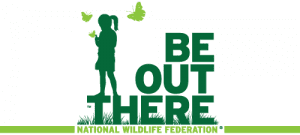 Kristin Brandt has been named to the National Wildlife Federation's Founding Moms Advisory Board.
A working mom with two young children, Brandt is also the co-host and executive editor of "Manic Mommies," a podcast and web site popular with moms trying to manage the chaotic combination of work and family. Additional information is available at ManicMommies.com.
The 17 members of the Founding Moms Advisory Board will advise the National Wildlife Federation on its new Be Out There initiative, as well as help promote outdoor activities through a variety of new media networks. Among the members of the Founding Moms Advisory Board are the creators of other popular social media outlets including Christine Koh of Boston Mamas, Cooper Munroe of The Motherhood, and Asha Dornfest of Parent Hacks.
According to Brandt, children today spend twice as much time indoors as their parents did, missing out on the lasting mental and physical health benefits of daily outdoor time. The mission of Be Out There is to "help parents reconnect their children to the simple pleasures of spending time outdoors."
Through Be Out There, the National Wildlife Federation offers practical tools for families, schools, and communities to make spending time outdoors a healthy and automatic part of everyday life. Details about the initiative are available at the National Wildlife Federation website, www.nwf.org.
The National Wildlife Federation is America's largest conservation organization, working with more than four million members, partners and supporters in communities across the country to protect and restore wildlife habitat, confront global warming, and connect with nature.