As part of our recent renovations, we had new floors installed here at Sundin Associates. The rustic wood looks beautiful, reflecting the history of the building within which we are headquartered. They are also completely fake.
Contemplating how we should care for our new vinyl floors, I checked the manufacturer's website for instructions and found a variety of guides, but none about our specific brand of flooring. So, I turned to Twitter to ask for help: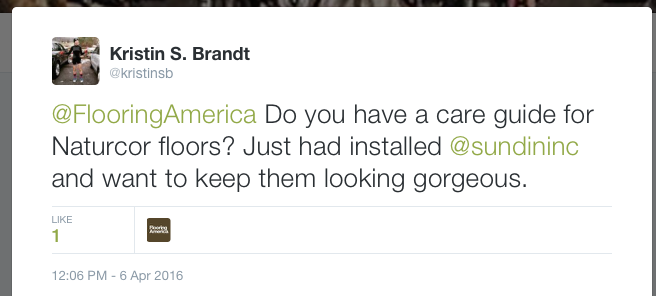 Six days later I received this response:
Unfortunately, this response was unsatisfactory and didn't help resolve my issue. Of course, I should consider myself lucky they responded at all. There are many examples of brands that are very happy to talk (usually about themselves), but aren't listening or responding. Take for example this recent posting on Vineyard Vines' Facebook Page about their summer sale.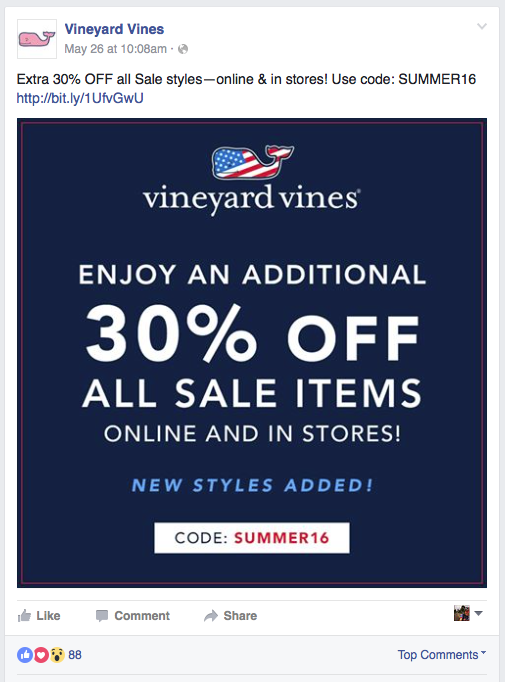 As you can see, there are a few questions, and complaints, from followers that Vineyard Vines could easily address, but has ignored. Not only are they risking the ire of already disappointed customers (who, as in the case with my colleague, not only complained on the post but then told us about it at lunch), but they are also missing an opportunity to encourage others to take advantage of the sale.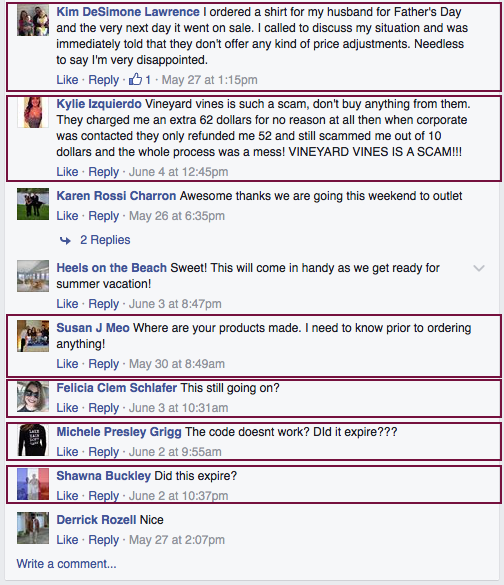 I wonder what Vineyard Vines would think of a salesperson who, when approached with a question or complaint, simply turned and walked away? Or if Flooring America would advise their customer service representatives to point customers towards a rack of brochures, rather than helping them find the specific document?
Because this, in my mind, is what they are doing in their responses.
And just like answering these questions in person should be easy, so too is answering them on social media – Answer the question (yes, the offer is still available), offer an apology (We're sorry for the inconvenience, but that is our policy at this time), or give specific help/direction (instead of "visit our website", give the URL to the exact document).
In short, respond as you would if the customer was standing right in front of you.
Because if your organization is looking to utilize popular social media channels, you need to be prepared not to just talk – but to listen and respond.
Save
Save
Save
Save