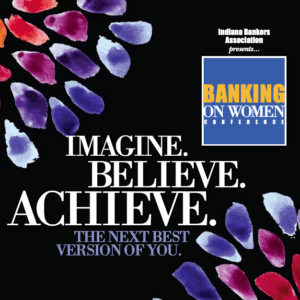 This November, Kristin will be joining a line up of leading women at the Indiana Bankers Association's (IBA) Banking on Women in Conference.
According to the IBA "This conference, where women take the lead, encourages professional development and leadership in your bank, while also promoting the importance of fostering relationships and inspiring women to reach their career goals and aspirations. Our powerhouse speakers will help you advance your decision-making and negotiating processes and teach you how to deliver and apply these insights to benefit your future and your financial institution's future."
During her session, Kristin will be teaching attendees how to evaluate and maximize their personal brand online.