Today, Google released their new algorithm update, and the internet went crazy over "Mobilegeddon."
Put simply, the new algorithm will ensure Google's search results favor mobile-friendly sites. Results will also indicate if the listed site is mobile-friendly, meaning it meets the criteria as defined by Google and detected by Googlebot:
* Avoids software that is not common on mobile devices, like Flash
* Uses text that is readable without zooming
* Sizes content to the screen so users don't have to scroll horizontally or zoom
* Places links far enough apart so that the correct one can be easily tapped
It's easy to panic whenever the suffix "-egeddon" or "-gate" is attached to a word, and news related to the issue is everywhere from the New York Times to your LinkedIn feed. So what should you do?
Take a look at your site. Or, more specifically, use Google's online tool to test the mobile-friendliness of your site. Here are three examples of tests we ran using the tool:
Test 1: Sundin Associates
As written in the past, our site is responsive, adapting to the size and shape of a visitor's screen, so it passes the test.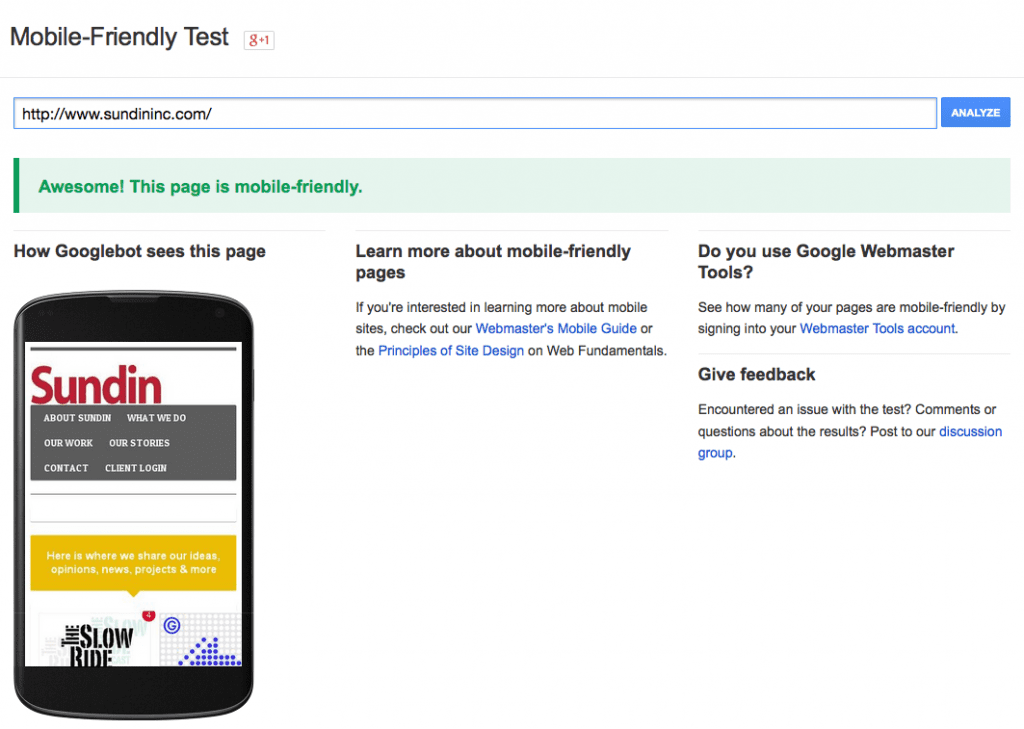 Test 2: The Village Bank
While the Bank's site is not fully-mobile, the site passes the test because of a mobile-micro site to which visitors are directed when using a mobile-device.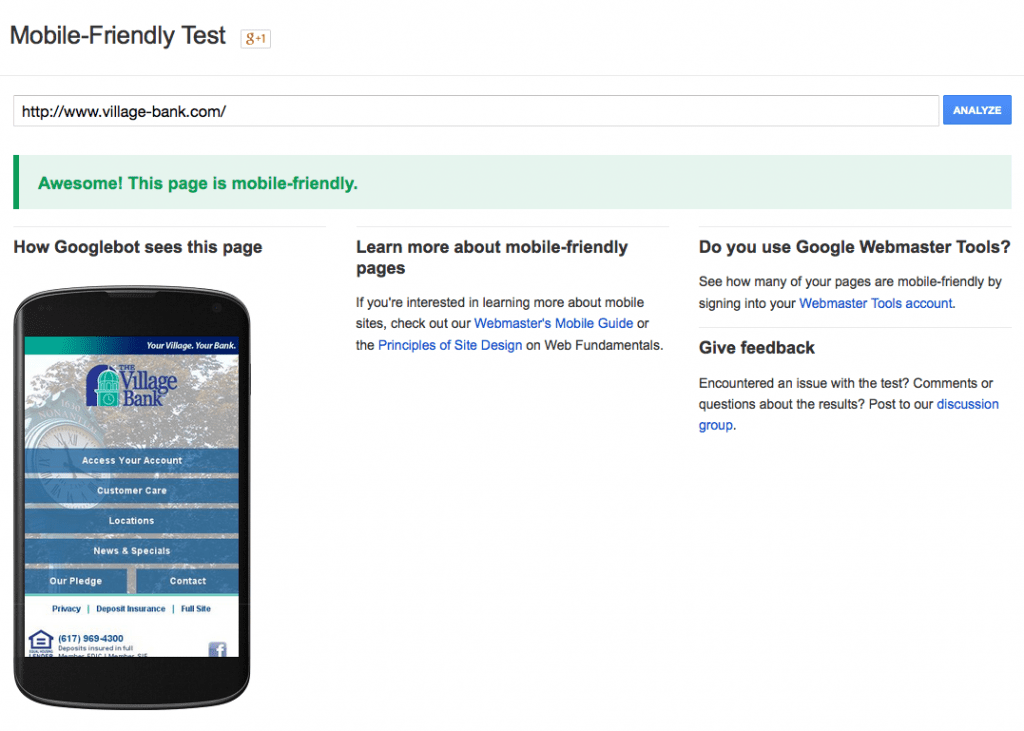 Test 3: Unnamed business (to protect the mobile-unfriendly)
As you can see with text that is too small, links that are too close together, and assets that do not render properly, this site (names have been removed to protect the innocent), this site does not pass the test.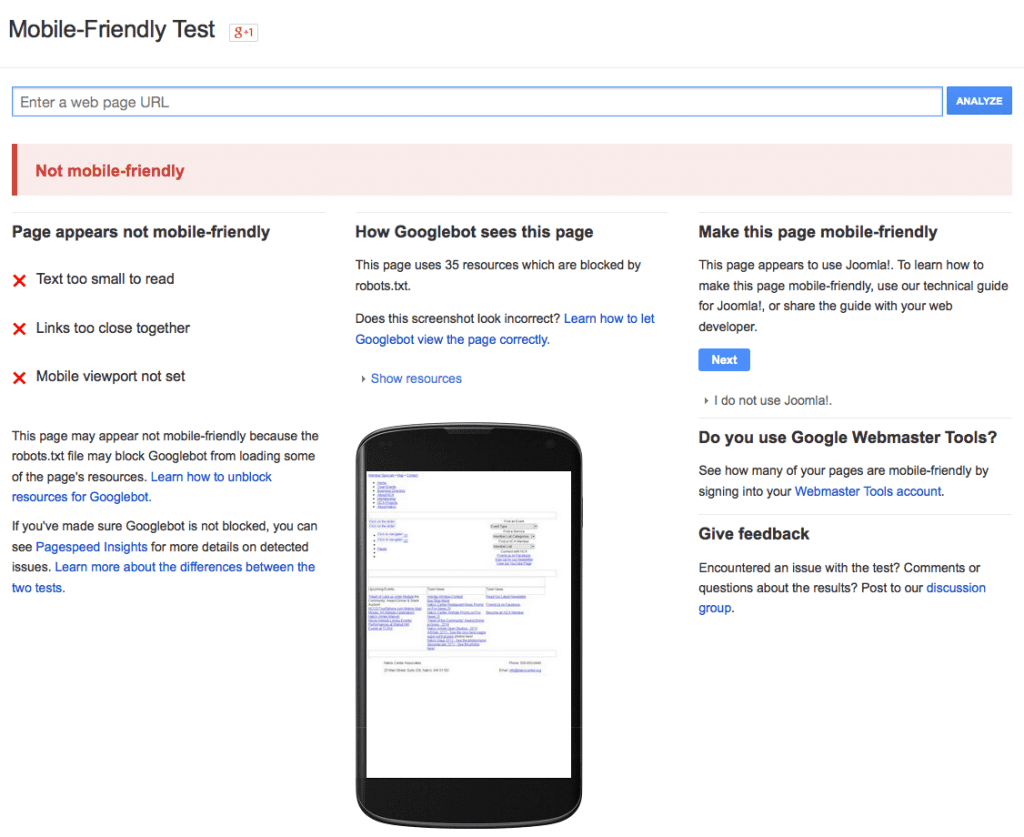 If your site is deemed mobile-unfriendly by Google, you risk losing organic search traffic. Using available reports, you should be able to measure the potential impact by reviewing the organic search results received from Google:
As illustrated above, if your site fails the mobile test, you do not need to upgrade to a fully mobile-site today. But you may want to consider implementing a mobile-formatted micro site to help you maintain your current search rankings.
Resources: