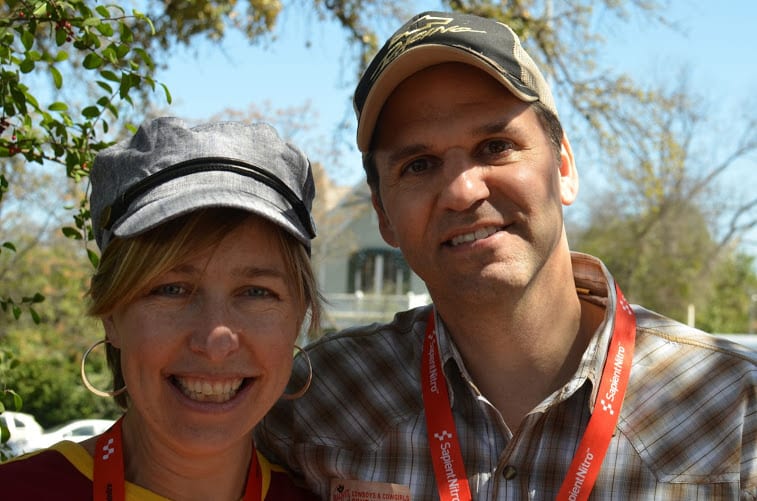 The irony of the idea that I am speaking regularly to clients about how their institution and their employees can utilize LinkedIn to promote their business is that I'm not entirely happy with my profile.
Or, more specifically, I'm not that happy with my Summary, the section of my LinkedIn profile where I "sum up" my professional life.
I can't say that I deserve to be happy with it as I really haven't given it the attention that it deserves. But it's at times like these, when I'm recently back from a conference (SXSW Interactive to be specific) with a pile of cards from people I'd like to connect with, that I realize my profile needs a refresh. It's kind of like how you suddenly feel the need to install a new entertainment unit the day before friends visit for a big party.
While I can take comfort in some of the things I've done right – profile picture, check; recommendations, check; past positions, check; awards and degrees, check – there is always room for improvement, including requesting a few new recommendations to freshen up the list, ensuring there are no typos or old information present, and, of course, updating my summary.
Looking around I would say most people are in the same position I am, posting our job description in the Summary section rather than telling a story. Others speak of themselves in the third person in their Summary, as if someone else wrote their story (and maybe someone else did), and still others don't have a Summary at all.
Among my connections there are a few I've seen that really inspire me to do better including my friends C.C. Chapman and Liz Gumbinner (both of whom have more identities than I do).
There is no perfect way to do LinkedIn – although there are many experts who will tell you otherwise, just as long as you read their book – all we can do is try to find the best way to make it work for each of us. For me, that's figuring out how to tell my story so that I can be happier when inviting people to connect with me on LinkedIn.