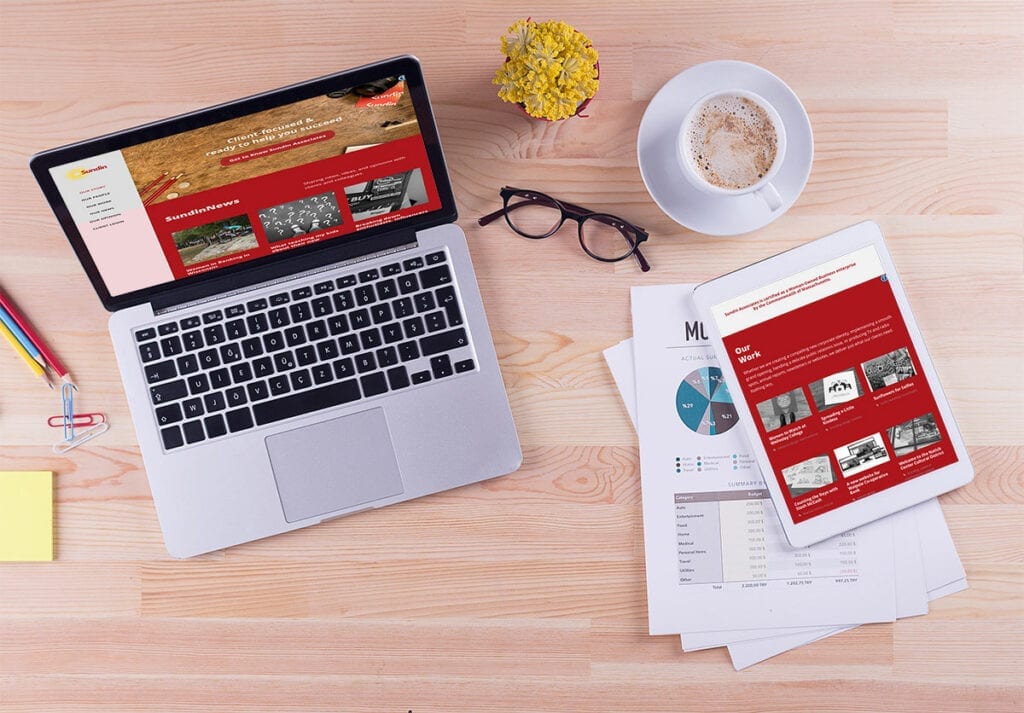 When approaching our most recent website redesign, we had a few goals including developing a site that was easy to read and navigate, while highlighting the most dynamic content – news, opinions, and new projects.
With this in mind, we decided to cut back on many of the informational pages found on our past sites, challenging ourselves to present who we are, and what we do, in fewer pages. Specifically, how much of our story could we tell on one page?
Utilizing a premium template (One Page Pro from Goodlayers) our home page is long, extending far beyond the "fold" or the bottom of any screen. (It turns out that readers who make it "below the fold" may be more motivated to actually take action, debunking the myth that content gets lost, or losses effectiveness when presented lower on a page.)
Information about our agency and services is kept to the home page, while more in-depth information about our team, as well as to blog posts, Agency updates, and samples of completed projects, is easily accessible. The navigation bar stays in place while visitors scroll down, and the responsive design allows the site to adjust to fit the screens of a visitor's computer or mobile device. An accessibility toolbar from UserWay helps to increase usability and functionality for our visitors.
During the redesign, we also took time to review all the content on the site – over 400 posts going back to 2008 – unpublishing items that were out-of-date. We also asked all the members of our team to review their biographies to ensure they were up-to-date and reflected more than their time here at work.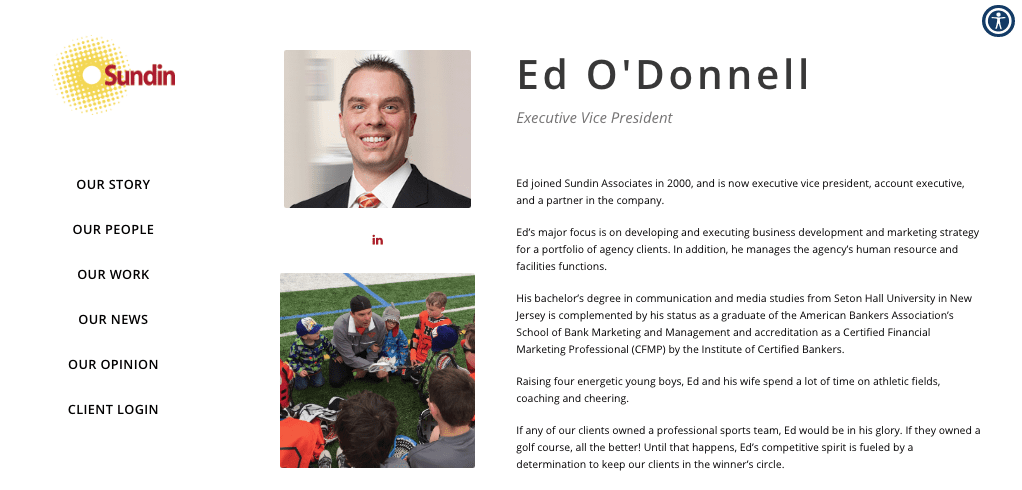 There are many pros and cons to single page (or, to be more accurate, limited page) sites – but the biggest benefit for us was the ability to tell our story without requiring visitors to do more than scroll, while still providing more content for those who like to dig a little deeper. It also allows us to focus on, and track results from, our content marketing efforts, more easily.